Staff
Cedric Powell and his team believe in continually striving toward excellence in all personal and professional pursuits, and particularly in the service of clients who are making some of the most important decisions of their lives. Together they have 20 years of experience and are dedicated to helping each and every client achieve financial security. They work to foster a culture that shares their philosophy and practices it daily. Anything less would be a compromise. Please call whenever you have a question, concern or a need. Cedric Powell and his team are eager to help.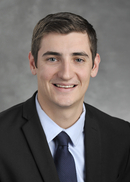 Jordan J Arnold
Director of Investment Management
(813) 426-1330
Jordan joined Cedric's team in June of 2014.  Jordan graduated from the University of Central Florida with a degree in Finance.
Jordan was born and raised in the Tampa Bay area. On his off time Jordan enjoys playing golf, going fishing, and spending time with friends and family.
How can Jordan help you?
Assist with client meetings
Prepare and update financial plans
Review portfolios and provide market updates
Assist with Personal Needs Analyses
Assist with retirement planning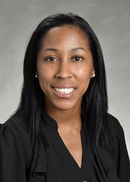 Nadirah P Nesfield
Director of Operations
(813) 426-1079
Nadirah joined Cedric's team in December of 2011. Nadirah played on a full softball scholarship at Santa Fe before receiving her Bachelor of Science in Finance from the University of South Florida. Nadirah interned with Northwestern Mutual post graduation and then transitioned into an Associate Financial Representative with Cedric Powell.
Nadirah has obtained her FINRA Series 6 and 63 securities licenses as well as her Florida Life, Health and Annuity license. She is responsible for processing all insurance applications, assembling client presentations for insurance proposals, and assisting clients with their servicing requests.
On her time off Nadirah enjoys traveling, watching the Rays, reading and spending time with her family.
How can Nadirah help you?
Supply quotes for life or disability
Underwriting updates
Schedule insurance exams
Provide policy values
Process changes to your billings methods